For Immediate Release
Contact: Pam Wright
Telephone: 866.303.9473 Ext: 3104
Low Smoke Zero Halogen EMI Hardened Cable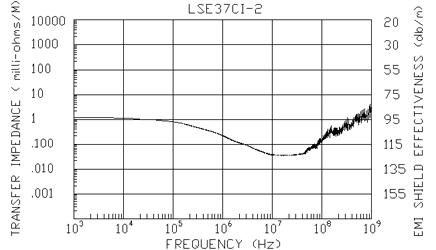 Manchester, New Hampshire - 10/7/11-RSCC:
Aerospace & Defense is pleased to present the latest addition to its robust line of cables - Surprenant EMZ® Shipboard Cables - a Low Smoke Zero Halogen EMI Hardened Cable. The cable has been specially designed to solve some of the Navy's most demanding applications both inboard and out. Capable of revolutionizing shipboard solutions, the product introduces a new way to envision shipboard cabling, as it cancels many common constraints. The cable features preventive electro-magnetic pulse braiding for topside use, and allows close-quarter multi-cable installation in trays.
A proprietary irradiation cross-linked modified low smoke polyolefin is used, delivering the utmost attention to fire/smoke safety - true of eachSurprenant EMZ® specification cable - an incredibly important issue at sea. Outside the hull, this cable has proven to save money over the current labor intensive method of putting cables through conduit. Inboard, the product allows cables to be placed closer together without concern of interference. Beyond saving time and money, this solution eradicates sailors' fears of equipment failure and eases their safety concerns.
RSCC Aerospace & Defense® is proud of the capabilities and expertise required to deliver this solution to the US Navy, leading the industry through performance and innovation for demanding applications.The cables are available in many sizes and configurations and custom designs are available on request. As with every available product, technical support to help tailor the materials and constructions to meet our customers' performance requirements is readily available.
The Low Smoke Zero Halogen EMI Hardened Cable underlinesRSCC's keenness for innovation and performance.
RSCC Aerospace & Defense® is a Marmon Engineered Wire & Cable/Berkshire Hathaway company. Marmon Engineered Wire & Cable comprises of 12 business units that manufacture electrical and electronic wire and cable for a wide range of industries.